Tert.am -15/09/2018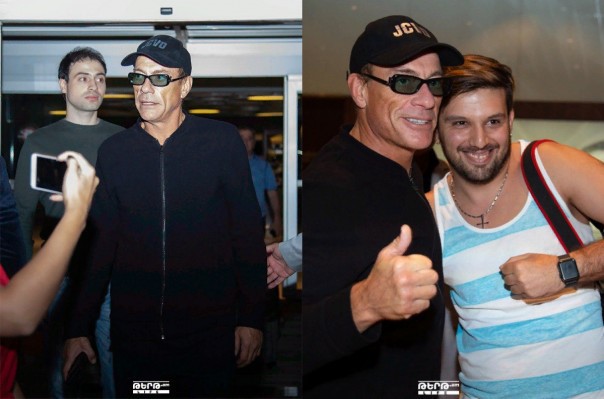 Popular Belgian movie star and artist Jean-Claude Vandamme is in Armenia. He arrived in Yerevan on Saturday morning.
Tert.am Life was the Zvartnots International Airport to greet the actor and capture his first moments in the country. "I feel really happy to see you all," he said to the people gathered at the Airport's VIP hall.
Тhe actor, whose plane landed early in the morning, stood out with his outright unrestrained behavior, not avoiding any contact with journalists and others who had come to greet him. He willingly and even thankfully agreed to be photographed with those who wished to have a snapshot with the popular movie star.
"Charles Aznavour is a friend of mine. An estimated 8 million Armenians are known to be residing abroad. And there are many Armenians among my friends," he said.
Van Damme, 57, gained his worldwide recognition through action movies, of which the most popular are Bloodsport (1988), Kickboxer (1989-2018), Double Impact (1991), Universal Soldier (1992-2012), Hard Target (1993), Timecop (1994) and JCVD (2008).