On 9 December 2016, the Ombudsman of Nagorno Karabakh has published a new report on atrocities committed by Azerbaijani forces during April 2-5, 2016 against the civilian population and soldiers of Nagorno Karabakh.
According to Mr. Ruben Melikyan, Ombudsman of Nagorno Karabakh, the findings of the present report are alarming for the international community, in particular the international human rights community.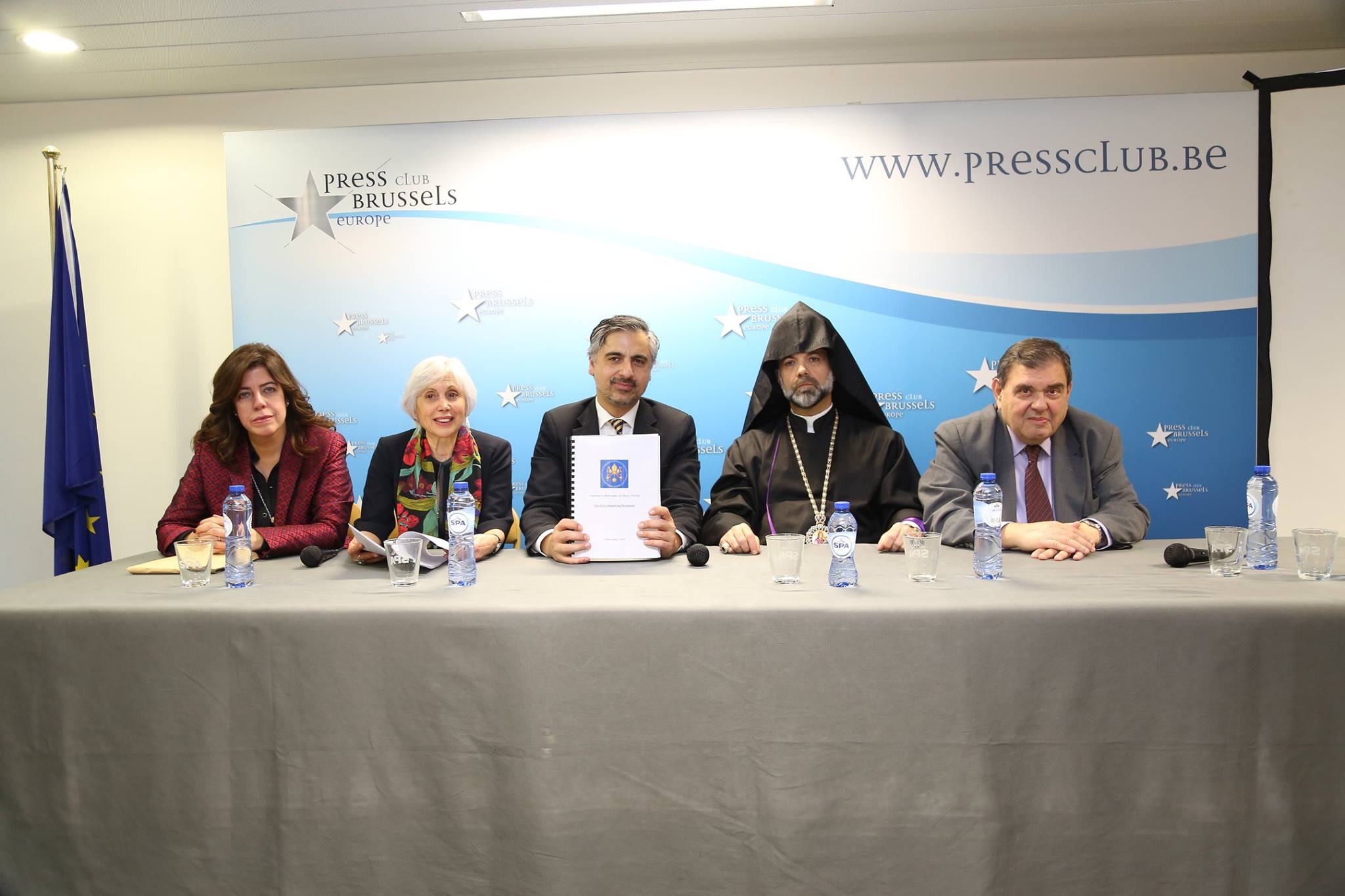 European Armenian Federation for Justice & Democracy (EAFJD) / ՀՅԴ Եւրոպայի Հայ Դատի Յանձնախումբի Գրասենեակ
Պրիւքսել, 7 դեկտեմբեր, 2016.- Նախաձեռնութեամբ Մեծի Տանն Կիլիկիոյ կաթողիկոսութեան եւ կազմակերպութեամբ ՀՅԴ Եւրոպայի Հայ դատի յանձնախումբին, այսօր յետմիջօրէին Պելճիքայի մայրաքաղաք Պրիւքսելի մամլոյ ակումբին մէջ տեղի ունեցաւ մամլոյ ասուլիս մը, Մեծի Տանն Կիլիկիոյ կաթողիկոսութեան Մարդկային իրաւանց եւրոպական դատարանին (ՄԻԵԴ) մօտ բացած դատին առիթով, որուն նպատակն է պահանջել՝ Սիսի պատմական կաթողիկոսարանի վերադարձը:
Parlement européen. Communiqué de presse – 24/11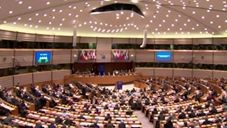 Les députés veulent un gel temporaire des négociations d'adhésion à l'UE avec la Turquie. Dans une résolution votée jeudi, ils disent que la Turquie devrait néanmoins rester "ancrée" à l'UE. Ils s'engagent également à revoir leur position lorsque les "mesures répressives disproportionnées" en Turquie seront levées.

Yerevan, 01/12/2016 - Press releases - The European Union Delegation issues the following statement in agreement with the EU Members States´ Heads of Mission in Armenia: " Following the important first steps in the implementation of the agreement on electoral reform between the coalition and the opposition parties, drawing on consultations with civil society representatives, we count on the government to spare no efforts in realising this reform.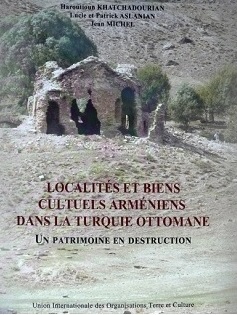 Le 1er décembre à 19h30, au Hay Doun.
L'Organisation Terre et Culture vous invite à sa soirée de présentation du livre "Localités et biens culturels arméniens dans la Turquie Ottomane", en présence du co-auteur Haroutioun Khatchadourian et du Président de l'UIOTC Kéram Kevonian. (voir rubrique "événements")
Les portes du Hay Doun s'ouvriront à 19h30 le temps de déguster un verre de l'amitié qui sera suivi de la présentation du livre !
Des exemplaires seront mis en vente. Présentation du livre en deux langues.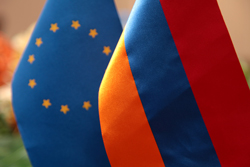 Communiqué de presse du Conseil de l'UE - 01/12: Le 1er décembre 2016, le Conseil a adopté un mandat qui permettra à la Commission d'entamer des négociations sur un accord global dans le domaine du transport aérien avec l'Arménie.
Les accords globaux au niveau de l'UE dans le domaine du transport aérien ont pour objectif de renforcer la connectivité internationale de l'Europe, d'assurer un service de grande qualité et d'offrir un plus grand choix aux passagers, et de stimuler la compétitivité internationale du secteur aéronautique de l'UE. L'accord avec l'Arménie prendra la forme d'un accord établissant un espace aérien commun, l'Arménie étant l'un des pays avec lesquels l'UE tisse actuellement des liens plus étroits dans le cadre de sa politique de voisinage.

Statement by Diogo Pinto, Director of European Friends of Armenia (EuFoA), on the current situation in the Nagorno-Karabakh's Line of Contact and the continued violations of the cease-fire
Brussels, 16 November 2016 On behalf of the European Friends of Armenia (EuFoA), I express my deepest concern regarding the current tensions along the Line of Contact between Azerbaijan and Nagorno-Karabakh, and condemn the grave violations of the cease-fire agreements perpetrated by the Azerbaijani forces since the early hours of Friday, November 11.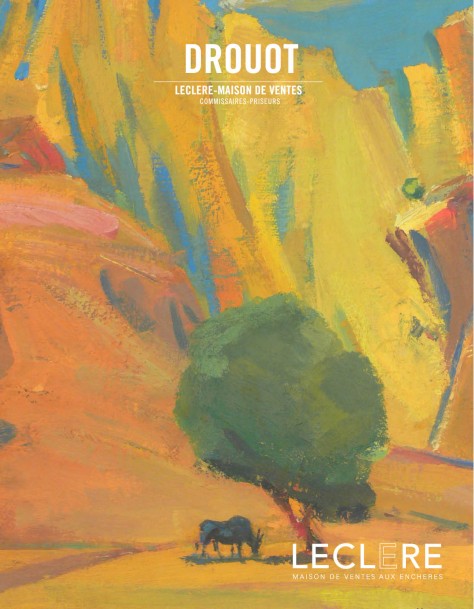 Vendredi 25 novembre 2016, une vente exceptionnelle réunissant des œuvres de grands artistes arméniens est organisée à l'hôtel Drouot à Paris. Il s'agit de la collection du galeriste niçois Guillaume Aral.
Le clou de la vente est constitué par 12 tableaux de Mardiros Sarian.
La vente regroupe des objets archéologiques, faïences, miniatures de Toros Roslin, livres arméniens du XVIIe imprimés à Venise, gravures sur bois de la même période réalisées à Constantinople, des tableaux de Aïvasovski, Mahokian, Chahine, Mutafian, Tutundjian, Kotchar, Avetissian, Eghizarian.
Le lien vers le catalogue: http://asp.zone-secure.net/v2/index.jsp?id=2637/4699/67325&lng=fr

CONFERENCE ANNULEE. ELLE EST REPORTEE A UNE DATE ULTERIEURE QUI VOUS SERA COMMUNIQUEE.
Programme of Armenian Studies Announces its First European Lecture Tour 2016 The Programme of Armenian Studies is delighted to present its First European Lecture Tour. Keeping our promise of expanding our activities within the Armenian communities of Europe, the Programme of Armenian Studies has organised a lecture tour.
The guest speaker Dr Khatchig Mouradian will deliver lectures in the European cities of London, Geneva, Munich, and Brussels.
In Brussels (In collaboration with the Cultural Committee of Armenian House), Dr Khatchig Mouradian will be delivering the lecture: "Don't Fall off the Earth": The Armenian Communities in China from the 1880s to 1950s
Friday 16 December, 2016, 7pm (19h00)
Centre Arménien Hay Doun, Rue du Gaz 83, 1020 Bruxelles
Lecturer: Dr Khatchig Mouradian (Henry S. Khanzadian Kazan Visiting Professor at California State University Fresno)
Chair: Dr Krikor Moskofian (Programme of Armenian Studies, London)
This lecture will be delivered in Western Armenian and will be translated into French simultaneously.